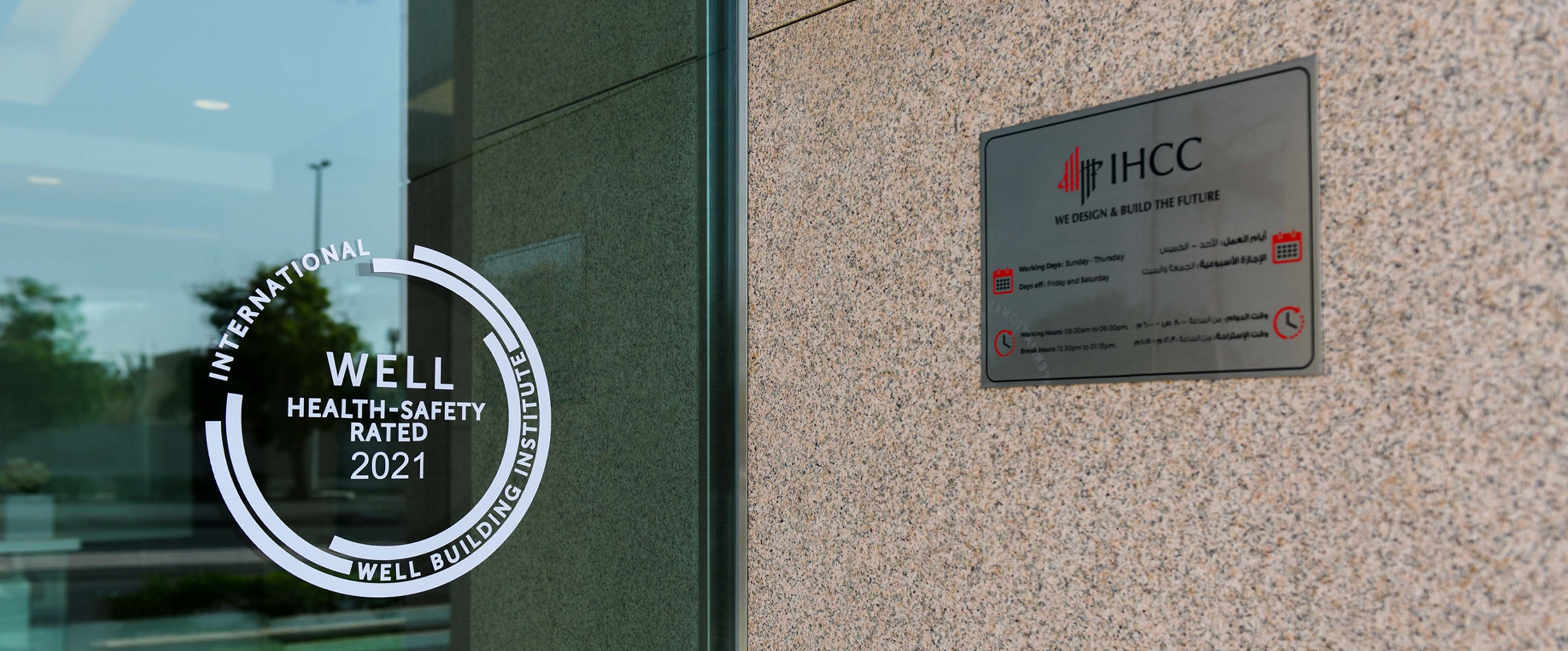 August 22, 2021
IHCC Office has achieved the first WELL health and safety rating
Jeddah, KSA. – IHCC has been positioned as a market leader in the sustainability and green buildings through its specialized company, GREENER by IHCC. The latter was assigned a green building consultant to achieve WELL Health and Safety rating to the head office of IHCC located in Jeddah, KSA.
WELL Health and Safety seal was placed on the company's entrance door as a sign of the achievement and confidence for the building users. The seal is awarded based on the third-party verification and it shows the success of implementing operational policies, maintenance protocols, and emergency plans adhering to the best practices in health and safety.
Many positive efforts have been spent to attain this achievement. Cleaning and sanitization procedures have been reviewed and improved inside the office building by supporting the handwashing, reducing the surface contact, improving cleaning practices, reducing respiratory particle exposure, and reviewing the cleaning products used.
Emergency preparedness programs have been also improved. Detailed exercise was made to developed business continuity plan with stakeholders engagement. In addition to this, healthy re-entry plan has been developed as it becomes a need especially after COVID19 and additional emergency resources were added to the building assets.